Councillor Helena Brumpton
7 Prioridge
Cotgrave
Nottingham
NG12 3TB
Tel: 07804 167637
Email: cllr.helena.brumpton@cotgrave-tc.gov.uk
I have lived in Cotgrave most of my life.  My daughter and I and many generations before us,  attended the Church of England School within Cotgrave.  Understanding nature, biodiversity, horticulture.  I am an empathic person who listens and helps if I can, and I speak as I find.  Thank you, those who voted for me!
Councillor Keir Chewings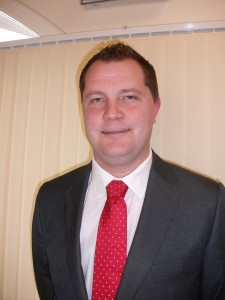 163 Ringleas
Cotgrave
Nottingham
NG12 3PS
Tel: 07557 528255
Email: cllr.keir.chewings@cotgrave-tc.gov.uk
Keir was born and raised in Cotgrave, he is married to Becky with two children, Jessica and Rhys, who attend the local school and playgroup.  Keir enjoys days out with his family, Formula 1 and rugby.
Keir believes that a lot of work has been undertaken to improve Cotgrave for the better, however, more work is required to ensure Cotgrave gets what it needs and deserves.  Keir was elected as Chairman of the Council for 2015-2016 and said "I am honored to have been chosen to lead Cotgrave Town Council.  I look forward to the challenges ahead, working with my fellow Councillors and the community to ensure Cotgrave gets a fair deal."
Councillor Mick Chewings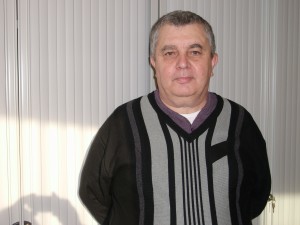 251 Ringleas
Cotgrave
Nottingham
NG12 3PS
Tel: 0115 989 3914
I have been a Councillor for several years.  Many of you may recognise me as the street operative for Rushcliffe Borough Council dedicated to Cotgrave for many years.  I worked at Cotgrave pit from 1974-1993.  I like to watch all sport and support Cardiff City Football Club, and also follow Welsh rugby.
Councillor David Eldridge
22 Woodview
Cotgrave
Nottingham
NG12 3PG
Tel: 07899 494270
Email: cllr.david.eldridge@cotgrave-tc.gov.uk
During my time as a Councillor, I aim to continue to tackle the litter that still affects some parts of the village and would appreciate the help of residents in ensuring that litter is put into bins and that the large items are disposed of properly.
Councillor William Handbury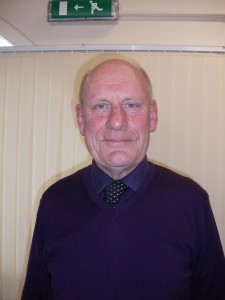 45 Daleside
Cotgrave
Nottingham
NG12 3QN
Tel: 0115 989 2176
Email: cllr.bill.handbury@cotgrave-tc.gov.uk
I am retired dairy farmer and have lived in the area all my life but came to Cotgrave village 8 years ago.
I am extremely enthusiastic about the future development of Cotgrave to the extent of being involved in Council work and listening to people's ideas and criticism and hopefully trying to resolve problems.
Attendannce 2019-2020 – 2/3 meeting held = 66%
Apologies received = 1
Attendance 2018-2019 – 11/11 Meetings held = 100%
Attendance 2017-2018 – 10/11 Meetings = 90.9%
Councillor Norman Monday
26 White Furrows
Cotgrave
Nottingham
NG12 3LD
Tel: 07903 449337
norman.monday@cotgrave-tc.gov.uk
I have been a resident of Cotgrave since 1979 along with my wife.  Having work in the transport/logistics industry within the Nottingham area till my retirement in 2017.
There are interesting times ahead in Cotgrave with development/expansion and look forward to representing the residents to further improve facilities/services in Cotgrave.
Councillor Mary Myles
16 East Acres
Cotgrave
Nottingham
NG12 3JP
Tel: 0115 9892179
Email: cllr.mary.myles@cotgrave-tc.gov.uk
Councillor Craig Patterson
18 Flaxendale
Cotgrave
Nottingham
NG12 3NR
Tel: 07984 525857
EMail: cllr.craig.patterson@cotgrave-tc.gov.uk
Attendance 2019-2020 – 3/3 meeting held = 100%
Councillor Ian Shaw (Vice Chairman)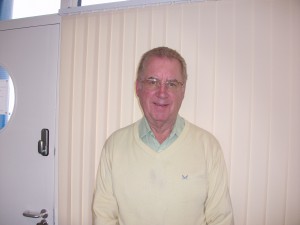 13 The Dial
Cotgrave
Nottingham
NG12 3QP
Tel: 0115 9894484
Email: cllr.ian.shaw@cotgrave-tc.gov.uk
I moved to Cotgrave in 1982 with my wife and two children, from where I continued my career in Financial Services.  Having served on Cotgrave Town Council since 2007, I have endeavoured to work for the benefit of the village and to support objectives which will enhance the appeal of Cotgrave as a place in which to live.
Councillor Anthony Simpson
4 Plumtree Road
Cotgrave
Nottingham
NG12 3HT
Tel: 0115 9892707
Email: cllr.anthony.simpson@cotgrave-tc.gov.uk
I am retired and have lived in Cotgrave since 2003 and all my life in the greater Nottingham area.
I have always taken a keen interest in local developments and affairs and  hope to contribute actively to these moving forward.  I am not a member of any political party and therefore 'independent.'
Councillor Darren Stothard  (Chair)
213 RIngleas
Cotgrave
Nottingham
NG12 3PS
Tel: 0115 9890503
Email: cllr.darren.stothard@cotgrave-tc.gov.uk