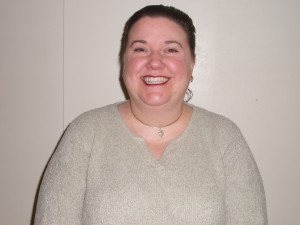 Councillor Helena Brumpton
7 Prioridge
Cotgrave
Nottingham
NG12 3TB
Tel: 07905 503252
Email: cllr.helena.brumpton@cotgrave-tc.gov.uk
I have lived in Cotgrave most of my life.  My daughter and I and many generations before us,  attended the Church of England School within Cotgrave.  Understanding nature, biodiversity, horticulture.  I am an empathic person who listens and helps if I can, and I speak as I find.  Thank you, those who voted for me!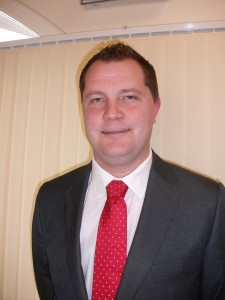 Councillor Keir Chewings
163 Ringleas
Cotgrave
Nottingham
NG12 3PS
Tel: 07557 528255
Email: cllr.keir.chewings@cotgrave-tc.gov.uk
Keir was born and raised in Cotgrave, he is married to Becky with two children, Jessica and Rhys, who attend the local school and playgroup.  Keir enjoys days out with his family, Formula 1 and rugby.
Keir believes that a lot of work has been undertaken to improve Cotgrave for the better, however, more work is required to ensure Cotgrave gets what it needs and deserves.  Keir was elected as Chairman of the Council for 2015-2016 and said "I am honored to have been chosen to lead Cotgrave Town Council.  I look forward to the challenges ahead, working with my fellow Councillors and the community to ensure Cotgrave gets a fair deal."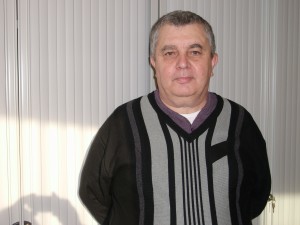 Councillor Mick Chewings
251 Ringleas
Cotgrave
Nottingham
NG12 3PS
Tel: 0115 989 3914
I have been a Councillor for several years.  Many of you may recognise me as the street operative for Rushcliffe Borough Council dedicated to Cotgrave for many years.  I worked at Cotgrave pit from 1974-1993.  I like to watch all sport and support Cardiff City Football Club, and also follow Welsh rugby.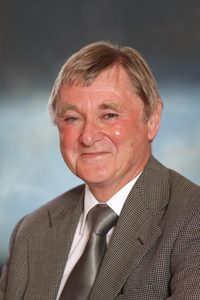 Councillor Stuart Ellis
8 Poplar Close
Hollygate Park
Cotgrave
Nottingham
NG12 3SN
Tel: 07446 091322
Tel: 0115 9334505
Email: cllr.stuart.ellis@cotgrave-tc.gov.uk
My wife and I moved to Cotgrave for family reasons in April 2016.  Prior to that we had lived in Wingerworth near Chesterfield for 30 years and I had been deeply involved in local matters as a County, District and Parish Councillor.  I now wish to make a contribution to my new community.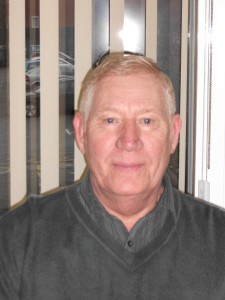 Councillor Steve Gardner (Vice Chairman of Council)
11b Flagholme
Cotgrave
Nottingham
NG12 3PE
Tel: 0115 989 0512
Email: cllr.steve.gardner@cotgrave-tc.gov.uk
I have lived in Cotgrave since 1999 with my wife Sheila.  I am a governor at Ash Lea School and a Honorary Welfare Officer for the Royal Air Force Association.
In my spare time I enjoy reading, quizzing and gardening.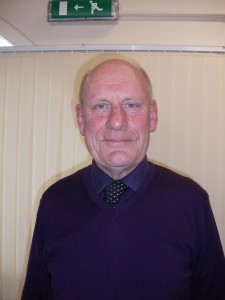 Councillor William Handbury
45 Daleside
Cotgrave
Nottingham
NG12 3QN
Tel: 0115 989 2176
Email: cllr.bill.handbury@cotgrave-tc.gov.uk
I am retired dairy farmer and have lived in the area all my life but came to Cotgrave village 8 years ago.
I am extremely enthusiastic about the future development of Cotgrave to the extent of being involved in Council work and listening to people's ideas and criticism and hopefully trying to resolve problems.
Councillor Judith Mileham  (Vice Chairman)
1 Eastwold
Cotgrave
Nottingham
NG12 3NQ
Tel: 0115 9893437
Email: cllr.judith.mileham@cotgrave-tc.gov.uk
I have lived (and worked) in Cotgrave for the last 16 years – it's a really lovely place to live.  I am pleased to have become a Town Councillor and will do my very best to make sure that Cotgrave's interests are met.
Councillor Phil Pearson
8 Lingford
Cotgrave
Nottingham
NG12 3LB
Tel: 0115 9892868
Email: cllr.phil.pearson@cotgrave-tc.gov.uk
I have always lived in Cotgrave and have stayed here to raise my three children with my wife, Beth.
I get to meet a wonderful mixture of our community through running The Manvers Arms and I have been a school Governor at Candleby Lane School for 10 years.
I love music and try to go to Glastonbury Festival every year.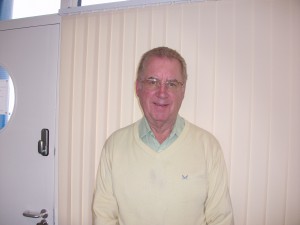 Councillor Ian Shaw
13 The Dial
Cotgrave
Nottingham
NG12 3QP
Tel: 0115 9894484
Email: cllr.ian.shaw@cotgrave-tc.gov.uk
I moved to Cotgrave in 1982 with my wife and two children, from where I continued my career in Financial Services.  Having served on Cotgrave Town Council since 2007, I have endeavoured to work for the benefit of the village and to support objectives which will enhance the appeal of Cotgrave as a place in which to live.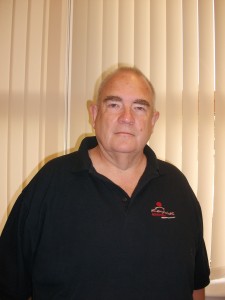 Councillor Andrew Wilkie
175 Ring Leas
Cotgrave
Nottingham
NG12 3PQ
Tel: 0115 989 0446
Email: cllr.drew.wilkie@cotgrave-tc.gov.uk
I am married with four sons and four grandchildren.  I have been a coal miner in Kent, Leicester and Asfordby, a trade union official at local, area and national level.  We moved to Cotgrave in 1985 around fifteen years ago Cotgrave had major problems with anti social behavior and I was pleased to lead Council to make Cotgrave a better place to live.  There is still a lot of work to do but the community spirit is live and well.
Please do not hesitate to contact me if you have any problems, issues or ideas.
Councillor Yvonne Wilson
5 Burhill
Cotgrave
Nottingham
NG12 3NP
Tel: 0115 9893715
EMail: cllr.yvonne.wilson@cotgrave-tc.gov.uk
I have lived in Cotgrave for thirty-eight years, and I am married to a former miner. For a number of years, I have been a govenor at Ash Lea School and have worked with young people at the Youth Club. I am actively involved in the Cotgrave Festival and was part of the team to secure the lottery funding.  I am a member of the Friends of Cotgrave Country Par. I want to see a bright future for Cotgrave, to make people smile and to ensure that their voice is heard and hope to be able to continue to make a difference.