Welcome to Cotgrave Town Council's website!
Cotgrave Town Council serves a semi-rural community with advantageous transport links to Nottingham, the A46, A1 and M1. Located on the first floor of the Leisure Centre, the Town Council is positive and forward-thinking, and works hard to provide important services to a population set to expand in the coming years.
Newly Refurbished Shopping Centre, Cotgrave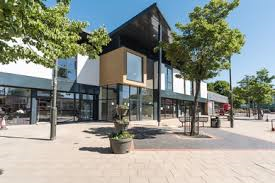 It enjoys a strong partnership with Rushcliffe Borough Council, Notts County Council, Barratt Homes – Wilson Bowden, Metropolitan Housing, Homes and Communities Agency, and other organisations, who have all helped to bring Hollygate Park, a new housing development, to Cotgrave. The partnership is also working hard at planning for the redevelopment of the town centre, and therefore includes Nottinghamshire Police and Belvoir Health Group. Cotgrave has many thriving community groups offering a range of activities. Thanks to the efforts of so many residents, there is an excellent community spirit and sense of purpose. If there is any information relating to the work of Cotgrave Town Council which you feel is missing from this website, please contact the Council Office. The Town Council is always pleased to hear your views.
Council Events
Remembrance Sunday 8th November 2020
Due to the threat from Covid-19 and restrictions put in place, a small service of Remembrance will be held at All Saints Church Cotgrave for a small number of invited individuals only.
Please do not attend the church in person
The service will be conducted by Revd. Paul Massey and will be live streamed over the internet. Please visit either of the following links just before the start time of 10.30am to watch the service online.
www.allsintscotgrave.co.uk
www.facebook.com/allsaintscotgrave
———————————
Royal British Legion Poppy Appeal 2020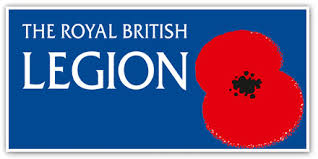 The Royal British Legion, want to ensure that everyone can still get their poppy, so they have developed an A4 poster of the iconic Remembrance Poppy that you can download, print, and display at home, perhaps in your front window.
https://storage.rblcdn.co.uk/sitefinity/docs/default-source/fundraising/royal-british-legion-downloadable-colour-in-poppy.pdf
———————
THE COUNCIL OFFICE WILL BE RE-OPENING ON MONDAY 3RD AUGUST.
IF YOU NEED TO VISIT THE OFFICE, THIS WILL BE BY APPOINTMENT ONLY AND SOCIAL DISTANCING GUIDELINES WILL APPLY.
To book an appointment to see a member of staff please call
0115 9893876 or email clerk@cotgrave-tc.gov.uk
Data Protection Regulations
In line with changes to data protection legislation in the UK we've updated our Privacy Notice. To view the policy here
Allotments in Cotgrave
There is currently a very high demand for allotments and there are waiting lists for all 3 of Cotgrave allotment sites.
If you would like to be added to the list, please download the waiting list form and email to Cotgrave Town Council at connections@cotgrave-tc.gov.uk
Local Interest
Annual Fireworks Event
8th November 2020
The annual fireworks display will be taking place on Sunday 8th November and the display will commence at 6.30pm.
Due to the current Covid-19 restrictions, the display will be from a central location in Cotgrave and residents will be able to view these from the safety of their own homes.
Please do not attempt to attend the event, no members of the public will have access to the area.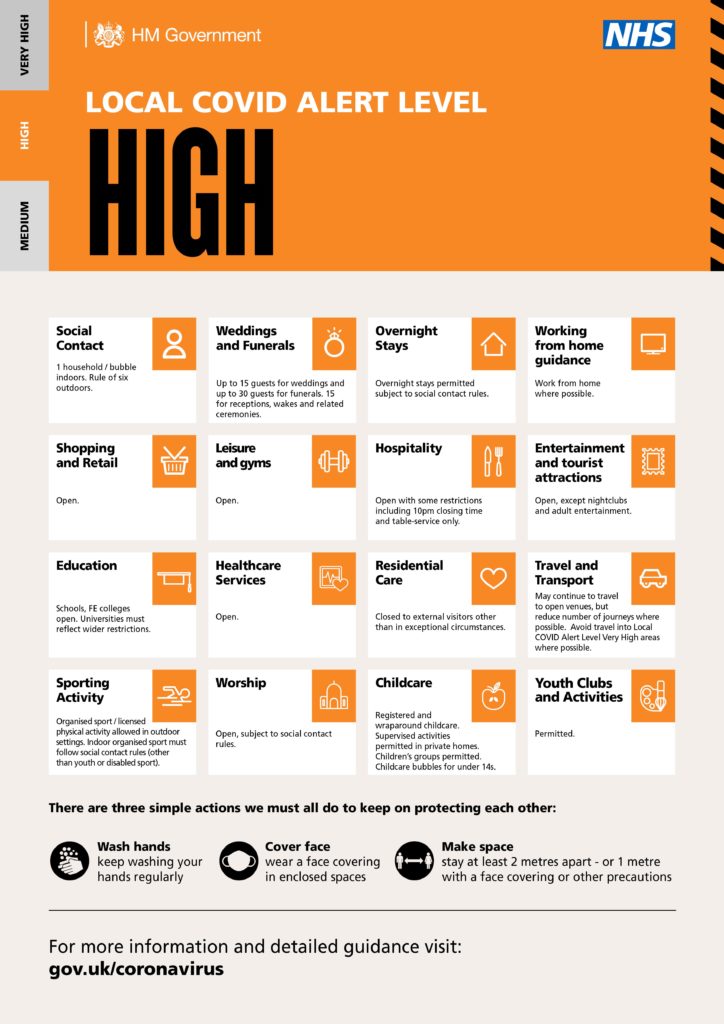 Coronavirus
Public information on Coronavirus
Information for the public on the outbreak of coronavirus, including the current situation in the UK and information about the virus and its symptoms.
Please visit the government advice webpages for more information.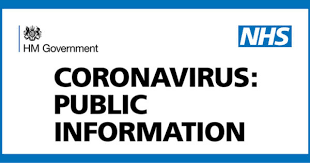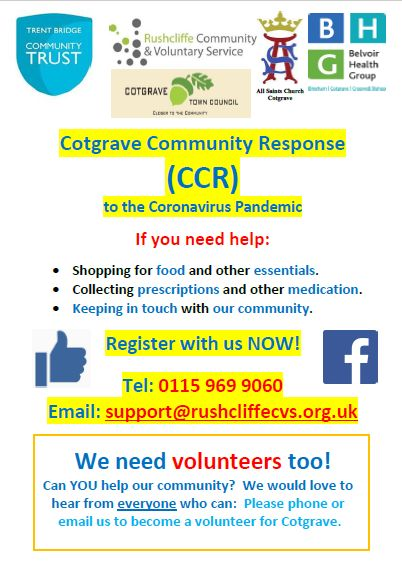 Street Light Faults
Do you know that you can report a faulty street light on line?
Follow the link below to complete the form. Click Here
Plastic Free Cotgrave
Please see below for the links to the Website:-
https://www.plasticfreecotgrave.org.uk/index.htm
Community Events
Following updated information from the Government, Council's play areas will re open on Saturday 4th July. Signs have been placed on the park…