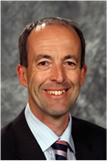 Councillor Richard Butler
1 Church Court
Cotgrave
Nottingham
NG12 3QW
Tel: 0115 989 2504
Email: cllr.richard.butler@cotgrave-tc.gov.uk
Rushcliffe Borough Councillor
Nottinghamshire County Councillor
Richard has lived in Cotgrave since 1990.  He first joined Cotgrave Town Council in 1999.  He is also the Nottinghamshire County Councillor rand one of the Rushcliffe Borough Councillors for Cotgrave.  He tries to ensure that the needs and wishes of all Cotgrave residents are met.   Richard is available to meet residents at mutually convenient times.
Attendance 2019-2020 – 3/3 Meeting held = 100%
Attendance 2018-2019 –  11/11  Meetings held = 100%
Attendance 2017-2018 – 10/11 Meetings = 90%
Councillor Stuart Ellis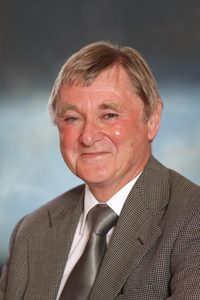 8 Poplar Close
Cotgrave
Nottingham
NG12 3SN
Tel: 0115 9334505
Email: cllr.stuart.ellis@cotgrave-tc.gov.uk
My wife and I moved to Cotgrave for family reasons in April 2016. Prior to that we had lived in Wingerworth near Chesterfield for 30 years and I had been deeply involved in local matters as a County, District and Parish Councillor. I now wish to make a contribution to my new community.
Attendance 2019-202 – 3/3 meeting held = 100%
Attendance 2018-2019 – 9/11 Meetings held = 81.81%
(Apologies received = 2 )
Attendance 2017-2018 – 8/11 Meetings = 72.7%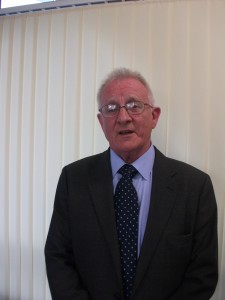 Councillor Leo Healy
22 Bakers Close
Cotgrave
Nottingham
NG12 3RG
Tel: 07769 159041
Email: cllr.leo.healy@cotgrave-tc.gov.uk
Leo has lived in Cotgrave for 6 years and in Rushcliffe for 28 years. With the investment that is coming to Cotgrave as a result of the Hollygate Park housing and regeneration of the precinct,  he wants to become involved and contribute to the local community.  He is currently a member of Cotgrave's local speedwatch/lorry watch teams and a volunteer driver for the homeless shelters in the City.
Attednance 2019-20 – 3/3 meeting held = 100%
Attendance 2018-2019 – 11/11 Meetings held = 100%
Attendance 2017-2018 – 11/11 Meetings = 100%
Councillor Christine Jeffreys
Rushcliffe Borough Councillor
Christine Jeffreys is a real Cotgrave Stalwart!  She and her husband David, have lived in Cotgrave for over 50 years.
A former Nottinghamshire County Councillor and also a Rushcliffe Borough Councillor for Cotgrave, Christine was also Mayor of Rushcliffe in the early 2000s.
Christine never misses an opportunity to talk with great knowledge and enthusiasm about Cotgrave, its history and really "bangs the drum" for Cotgrave
Attednance 2019-2020 = 2/3 meeting held = 66%
(Apologies received = 1)
Attendance 2018-2019 – 10/11 Meetings held = 90.90%
(Apologies = 1)
Attendance 2017-2018 – 11/11 Meetings = 100%