Cotgrave Country Park is to the North of Cotgrave on the site of the old colliery, closed in 1993.  The site was developed by Nottinghamshire County Council from reclaimed land and pit heaps which surrounded the old coal mine.  Where the mine once stood we have inherited a splendid park.  The main entrance to the park is from the car park on Hollygate Lane.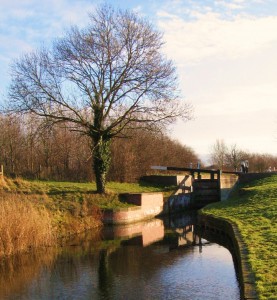 Before the Bridge
What can you see and do?
The park is a great place to get away from it all in a relaxed and open green setting.  The site includes woodland, wetland, lakes and informal grassland.  The park is bisected by the disused Nottingham to Grantham Canal and although nothing to do with what park is nevertheless a very striking feature within its boundaries.
With around five kilometres of paths and trails, there are plenty of different routes for gentle or brisk walks, jogging, running or cycling. There is also an extensive orienteering course, for which a free leaflet is available on request. There are several areas to enjoy a family picnic.  The newer type sport of geocaching is present in the park with several courses now laid out.  So if you are adept with mobile phone and GPS then this may be for you.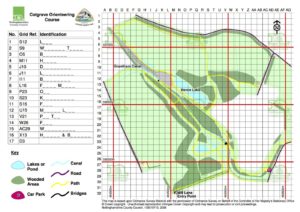 Most paths are stone surfaced and suitable for walkers, wheelchairs, prams and pushchairs, but please be aware that some of the lower lying paths may get wet and muddy during spells of bad weather.
There's a wide variety of natural habitats at Cotgrave Country Park, including the lovely Heron Lake, conversation areas and a Nature Trail.  There is also a horse riding trail of approximately 1.3 km around the edge of the site, with sections of surfaced gallops.
The fishing rights of Heron Lake are leased to the Cotgrave Diamond Angling Club.  For more information please contact the Secretary on 07748 606882.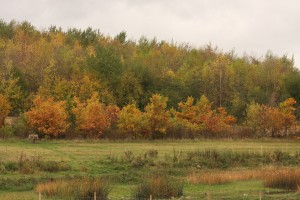 How can you help?
There are many users of the park; walkers, fisherman, cyclists, joggers, photographers and horse riders to name but a few.  It is with all users in mind that a local group of enthusiasts, named appropriately The Friends of Cotgrave Country Park, (FoCCP) give up their time voluntarily to oversee the wellbeing of the park in conjunction with Notttinghamshire County Council Countryside Officers.  FoCCP hold informal meetings every 6 weeks to discuss issues and ideas for the enjoyment of park users.  Anyone can attend these meetings to put forward ideas about the park.  Meetings are held in the Cotgrave Futures building as advertised locally.  Between meetings volunteers attend various "task days" which take place within the park.  These are working party days that offer useful conservation work or tasks that help with basic maintenance to help enhance the park. www.cotgravecountrypark.co.uk.
Interested?
The Country Park, like others in the County, relies on volunteers to help out.  If you feel this is something that would interest you, no skills are required other than a desire to help, then please contact one of the following for further details.
Lee Scudder, Nottinghamshire County Council Countryside Parks Officer, Tel: 0775 3850758 or lee.scudder@nottscc.gov.uk
Park Map
cotgrave country parkmap final version (3)